Hit Enter or click the button to search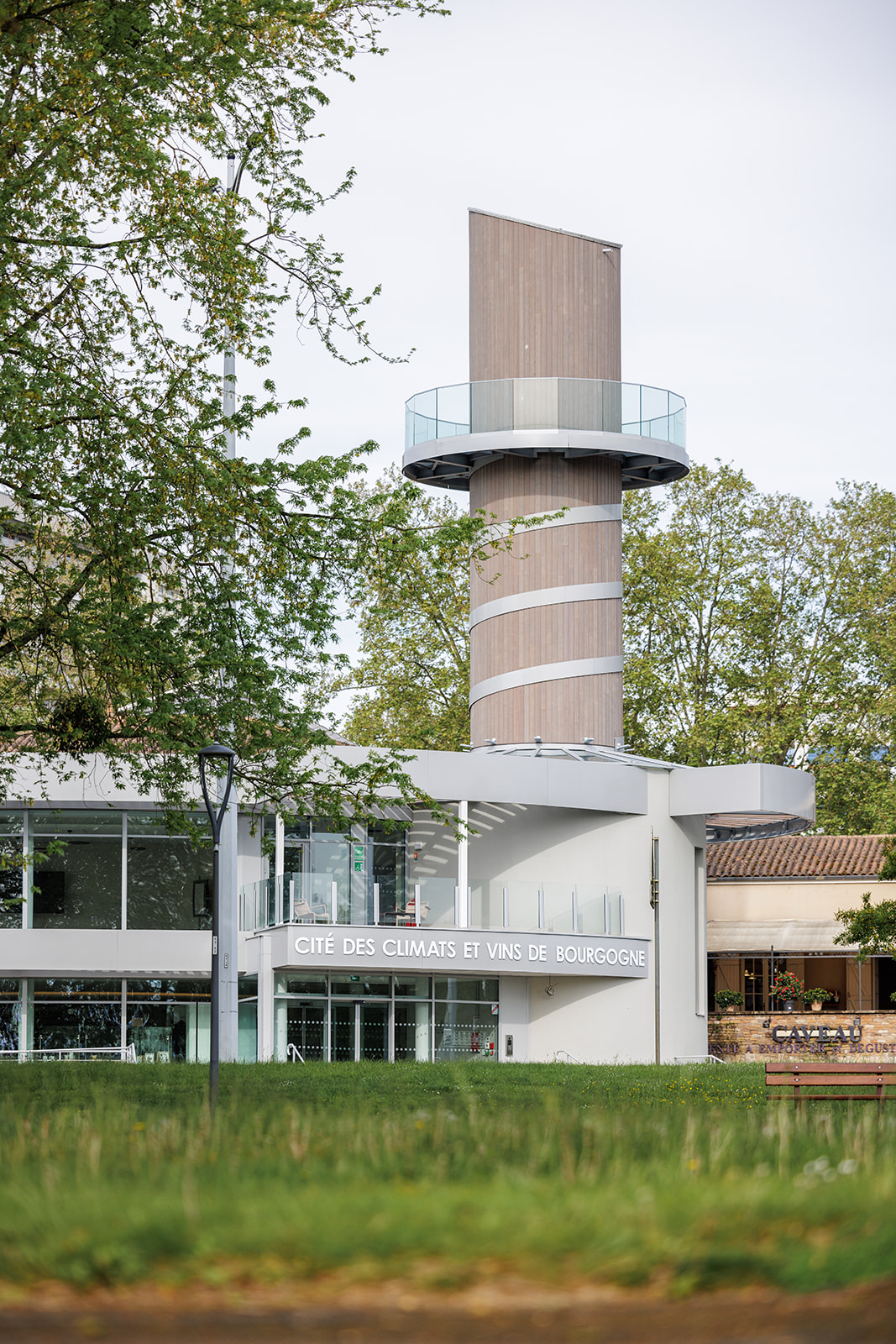 about the cité
A powerful emblem on the banks of the Saône
Soaring into the sky, what you see is indeed a resolutely contemporary wine press screw, overlooking the Cité des Climats et vins de Bourgogne in Mâcon. It stands like a beacon on the banks of the Saône, clearly visible both to the yachtsmen who carve up its waters and to motorists driving on the nearby roads. A stone's throw from Mâcon's historic centre, the Cité seeks to open onto its dynamic cultural district, as well as the city beyond.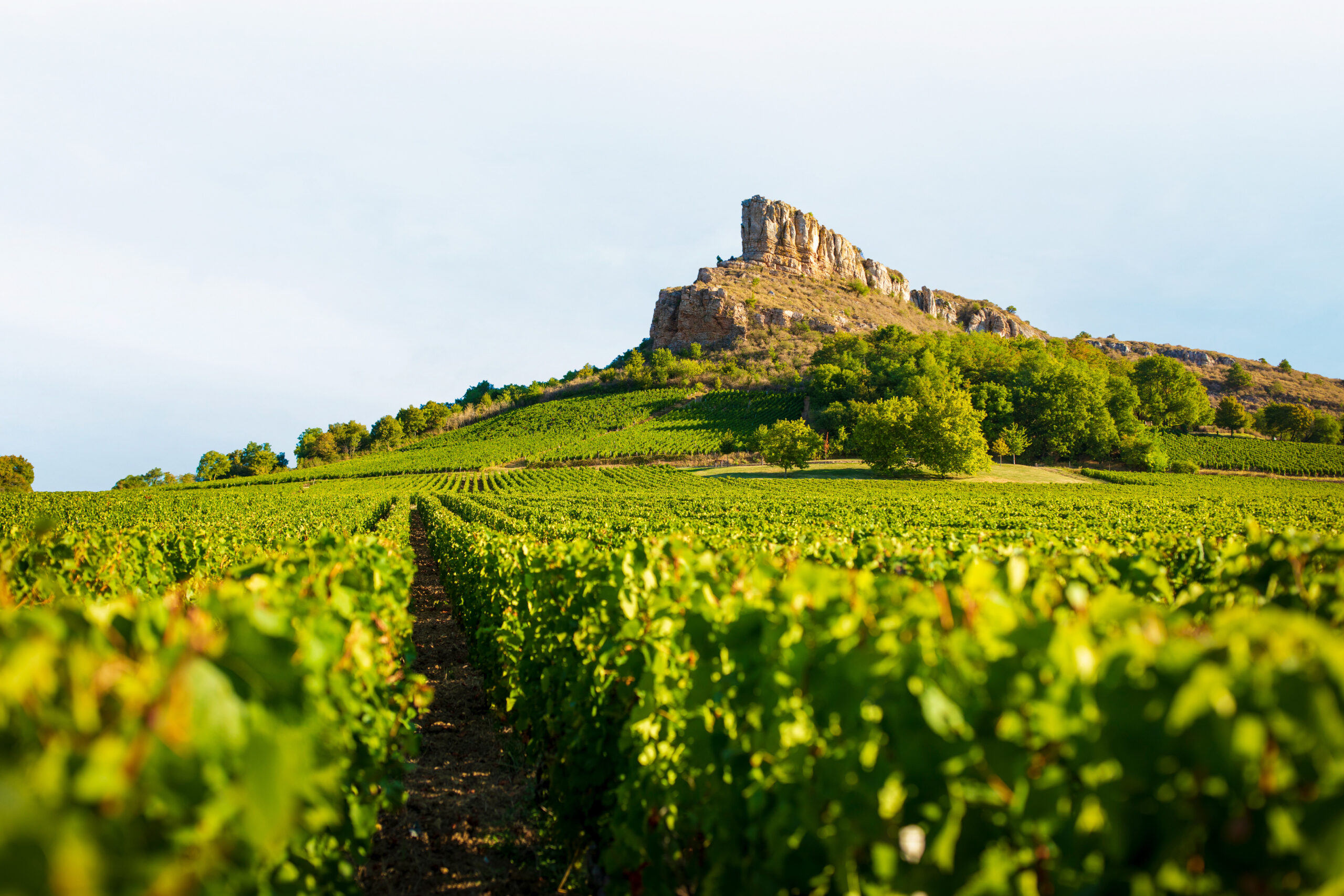 At the foot of a remarkable landscape
Gateway to the vineyards of southern Bourgogne, the Cité in Mâcon introduces in more detail the history and culture of the wine-growing areas of Mâconnais, Côte Chalonnaise and Côtes du Couchois.
You are invited to continue the experience in the nearby vineyards, and to scale new heights by climbing the rocks of Solutré and Vergisson to admire the view of the vineyards.
Activities and visits
What to do at the Cité
Share in our wine culture by discovering a unique museography, taking part in our guided tours, enjoying a drink at the bar and admiring the views of the Saône…
Plan your visit
Find all the information you need to plan your visit to the Cité des Climats et vins de Bourgogne in Mâcon: timetables, pricing, dining, tourism, etc.
1 Cité, 3 sites
Also discover the Cité in Chablis and in Beaune
A network of three cultural and tourist sites designed to help you discover the wine-growing heritage of Bourgogne, from north to south!