Hit Enter or click the button to search
Discover the Cité's shops in Chablis, Beaune and Mâcon
A pleasant space designed around the world of vineyards and wine, the Cité boutique offers a wide selection of items.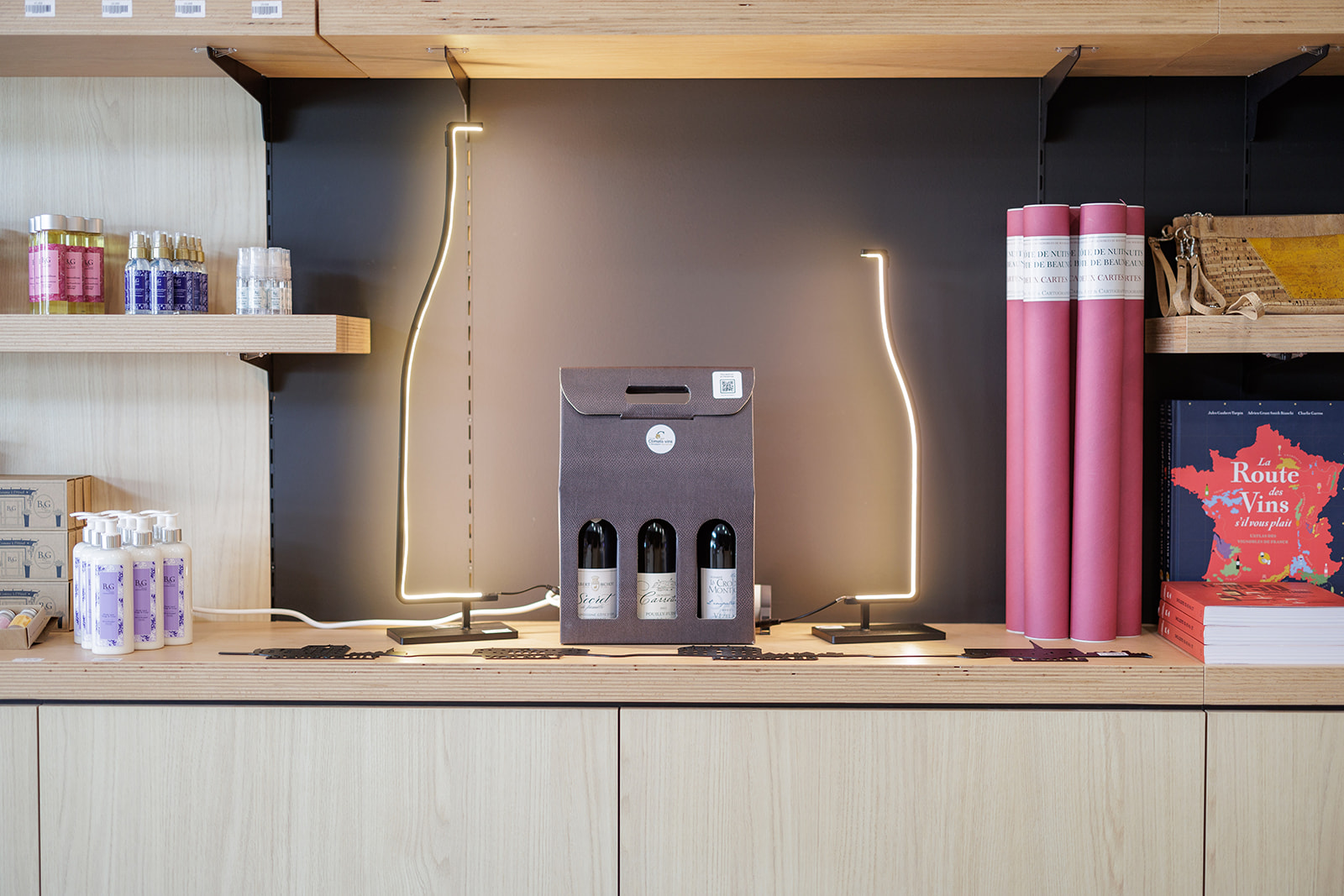 We take pride in offering you products that reflect French and, more specifically, our own regional know-how.
From wellness and fashion to wine-related products, there are plenty of things to be discovered.  Tourists and locals alike, come and discover our many souvenirs and everyday items that reflect the terroir of our beautiful region.
We work closely with our suppliers to offer you a quality selection that is 100% French. You will also find a wide selection of books: souvenirs of the history of Bourgogne's vineyards and Climats.
3 sites, 3 boutiques
Each of our shops highlights its area's talents. Find specific local products at each site. No entry ticket is required: access is free to the lobby shop areas of the Cités in Chablis, Beaune and Mâcon.