Hit Enter or click the button to search
Cité des Climats et vins de Bourgogne
About us
Our history
In 2010, our winegrowers gave birth to the idea of a cultural and tourist site dedicated to the promotion of the history, heritage and wine culture of Bourgogne.
The inclusion of Bourgogne's Climats in the UNESCO World Heritage List in 2015 gave the project a real boost by raising awareness of the Outstanding Universal Value of Bourgogne's terroir-based model of viticulture.
This is how the Bourgogne Wine Board (BIVB), which represents all of Bourgogne's wine-growing and trade professions, created the Cité des Climats et Vins de Bourgogne Association, a network of three sites devoted to wine tourism in three emblematic towns: Chablis, Beaune and Mâcon.
In the spring of 2023, the Cité des Climats et des vins de Bourgogne opens  its doors for the first time to introduce as many people as possible to the fabulous history of Bourgogne wines…
Our heritage
The Bourgogne wine region is known worldwide for its landscapes and its wines. The typicity of Bourgogne wines resides in a unique and exceptional know-how that brings out the quintessence of each vineyard plot and of each terroir: a wonder that is embodied in its Climats. In this way, Bourgogne is the cradle of a globally-recognised model of terroir-based viticulture, which has shaped our landscapes and our unique culture over the centuries.
Who are we?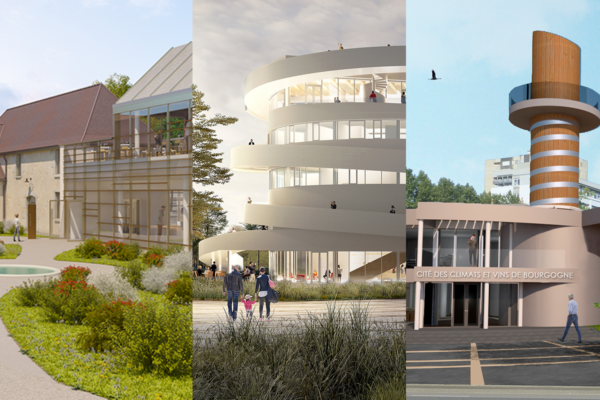 A network
We have created a network of three wine tourism sites: three vibrant places - in Chablis, Beaune and Mâcon - to represent all of wine-growing Bourgogne, from north to south.
A messenger
We are the mouthpiece for the diversity of Bourgogne's wine culture, the messenger for these passionate men and women who work, now and in the future, for the protection and promotion of this living heritage.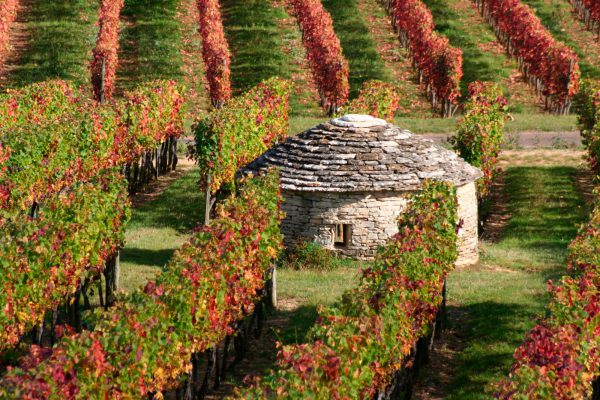 A gateway
We offer three gateways to Bourgogne's wine heritage, and hope to encourage you to continue your voyage of discovery into the region's vineyards and wine cellars.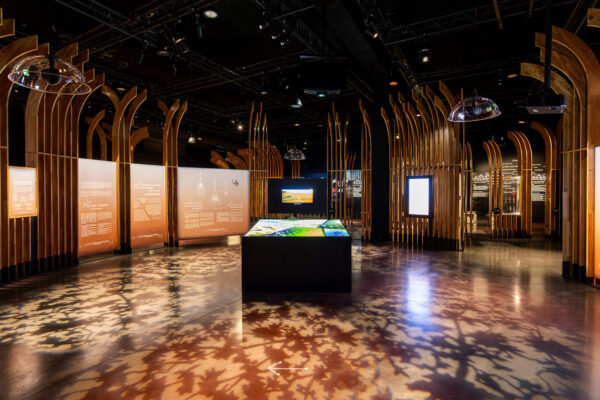 A place of reference
We are THE place of reference dedicated to sharing Bourgogne, its heritage, its culture, its history and its wines; and the main Centre for the Interpretation of Bourgogne's Vineyard Climats, a UNESCO World Heritage site.
Our ambition
Bringing Bourgogne's wine culture to life and sharing it with the whole world

Unique experiences
Through immersive and sensory experiences, we seek to offer you the keys to understanding the world of vineyards and wine.

Open to all
Whether you're an amateur or a novice; a committed enthusiast or just curious; from France or further afield; on a school tour or a business trip; the Cité is open to all! Everyone can discover the world of wine or deepen their knowledge, according to their own wishes… both at the Cité and beyond!

Our commitment
The Cité participates, at its own level, in a more sustainable world: eco-responsible design and management of buildings, ethical sourcing for bars and shops, and encouragement of green tourism.
Our values
Authenticity
The people and the know-how of several millennia are at the heart of Bourgogne's wine culture. To ensure the authenticity of this very special link between the winegrower and the land, we've taken care to represent all of Bourgogne's vineyards, gathering together wine professionals and experts in a scientific committee composed of historians, geologists, climatologists, etc. to ensure the accuracy of the visitor trail's content.
Sharing
Blessed with a rich natural and cultural heritage, which is nonetheless not always fully understood, we seek to preserve and share with as many people as possible the keys to understanding our Bourgogne wine culture. Designed to help you discover or rediscover the wines of Bourgogne, the Cité will share the winegrowers' passion and know-how with you. We are committed to ensuring that Bourgogne, globally renowned but sometimes considered rather mysterious, is made accessible to everyone.
Warmth

The Cité des Climats et Vins de Bourgogne wishes above all to reflect its warmth, by embodying a place of culture where discoveries are made, a meeting place where ideas are shared, and a vital space that everyone can enjoy.
Respect

Respect for our employees, our visitors, partners and suppliers; and also respect for the environment… Respect is an inherent value at the Cité des Climats et vins de Bourgogne.
A dynamic and passionate team
At the Cité des Climats et vins de Bourgogne, good humour, versatility and efficiency are all central to ensuring our visitors' total satisfaction!
Passionate about culture, heritage and wine and supported by its president Benoît de Charette, our team works in a collaborative way, convinced that a plurality of ideas provides the best means to challenge and innovate.
Our guilty pleasure? Team-building exercises that involve tasting a good Bourgogne wine…
"Everything is conveyed, shared and experienced through wine"