Hit Enter or click the button to search
Discover our shop area at the Cité in Beaune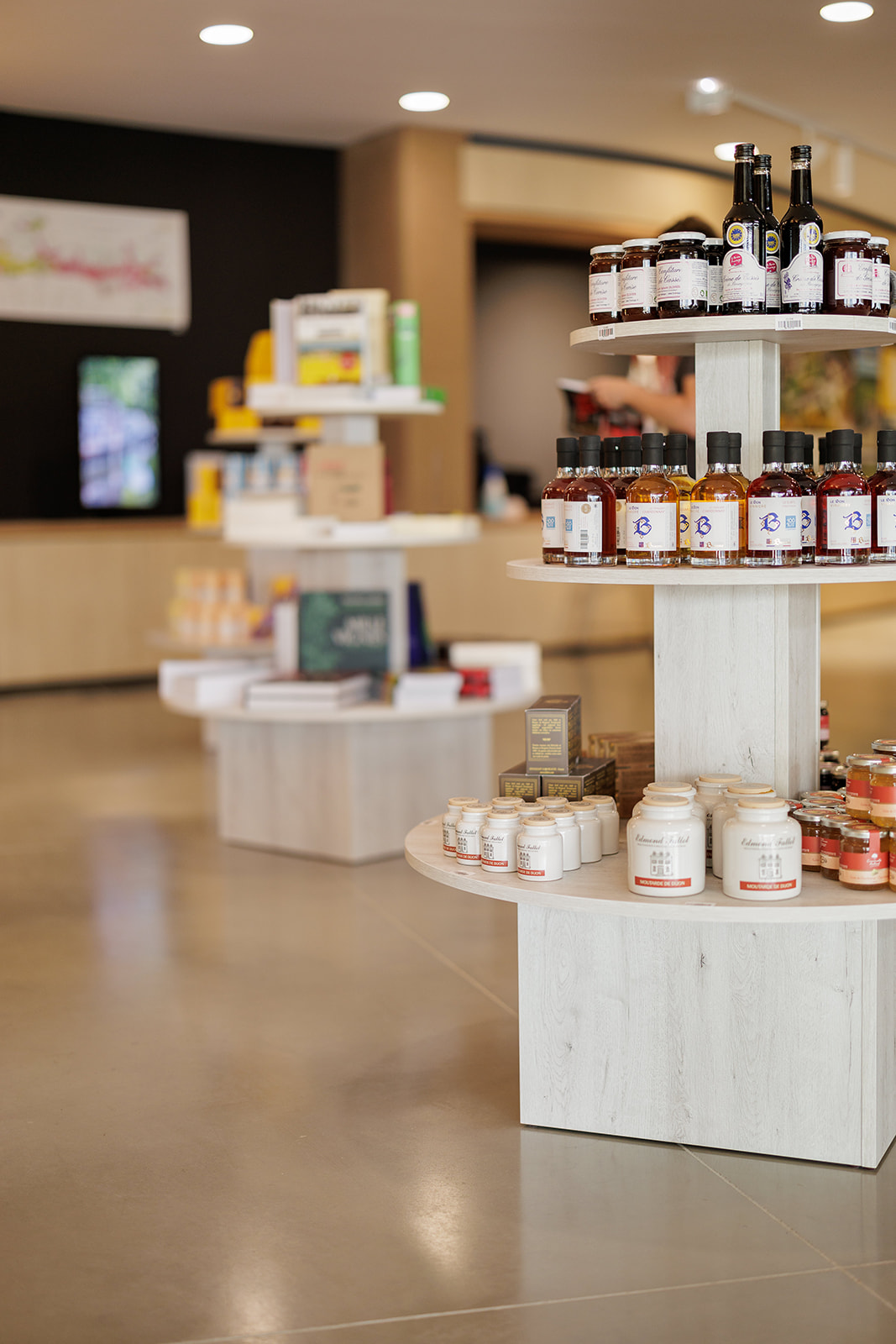 The Cité in Beaune has a shop area that helps you to experience Bourgogne's terroir for yourself: an opportunity to discover the world of Bourgogne's vineyards and its wines.
With a selection of crafts, creations and exclusive offerings, our shop invites you to rediscover the Bourgogne terroir through products from the Beaune area, Bourgogne more widely, and from the whole of France. In the shop, you will find the Cité's special vinegar, vineyard and wine-related board games, and many books on the history of Bourgogne's Climats and its wine.
We offer exclusively French products, selected from among our suppliers of choice. Discover the Cité's "made in France" textile collection and exclusive accessories.
Located in the foyer of the Cité in Beaune, access to the shop is free and unrestricted.
3 sites, 3 boutiques
Each of our shops highlights its area's talents. Find specific local products at each site. No entry ticket is required: access is free to the lobby shop areas of the Cités in Chablis, Beaune and Mâcon.