Hit Enter or click the button to search
DISCOVER
Visitor trail
A sensory journey in the heart of Bourgogne's wine country
Tasting
Wine tasting included
Language
Multiple languages
Visitor trail
Dive into the fabulous history of the world's most celebrated wines
The trail invites you on a real multi-sensory dive into the world of wine, through some twenty themed areas , to discover all the riches of this great vineyard that has been shaped by mankind.
To reveal the fabulous history of the world's most celebrated wines, 1,100 m² of space is devoted to the discovery of the Climats and wines of Bourgogne, through a trail that is organised into three main segments.
A step-by-step discovery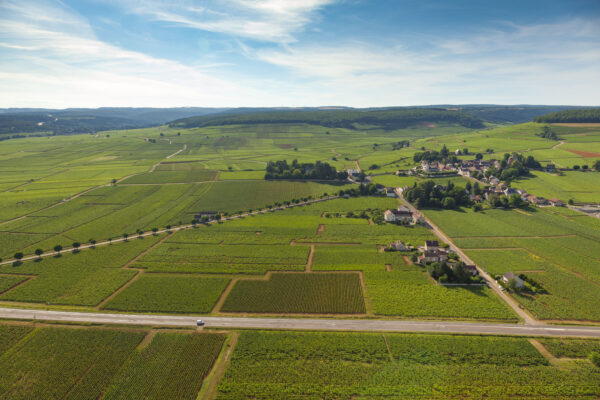 Bourgogne, the region
Its history, its soils, its mosaic of landscapes and terroirs...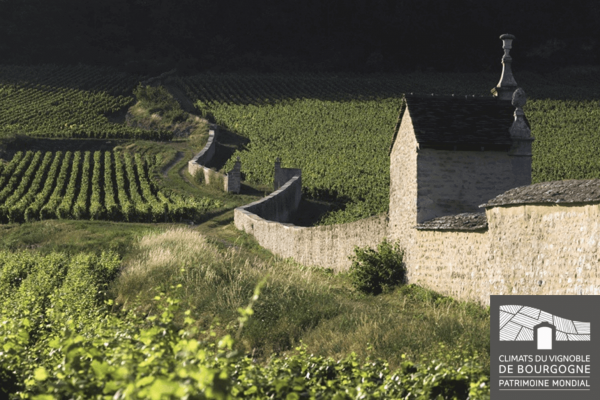 The vineyard plots, the Climats
This unique model of terroir-based viticulture in Bourgogne...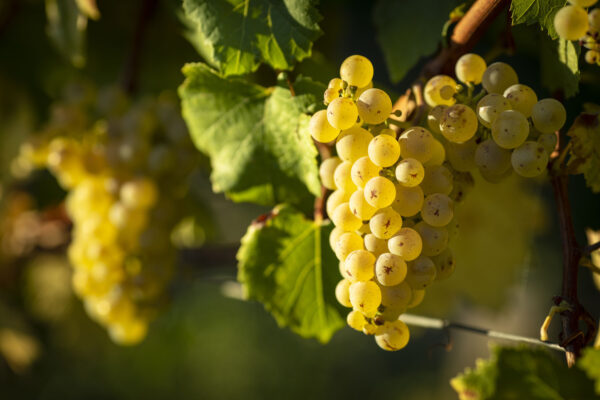 Grape bunches, wines
Single varietals, vineyard work, the art of winemaking, cooperage, aromas, the subtlety and the elegance of the wines, tasting, conviviality, culture and traditions...
Along the way, you will be able to listen to a story, interact with the various multimedia devices, smell the palette of aromas and learn about tasting. All your senses will be awakened to help you experience and understand this unique 2000 year-old wine culture.
Each visit ends with an introduction to tasting of wine from the Cave de Prestige selection.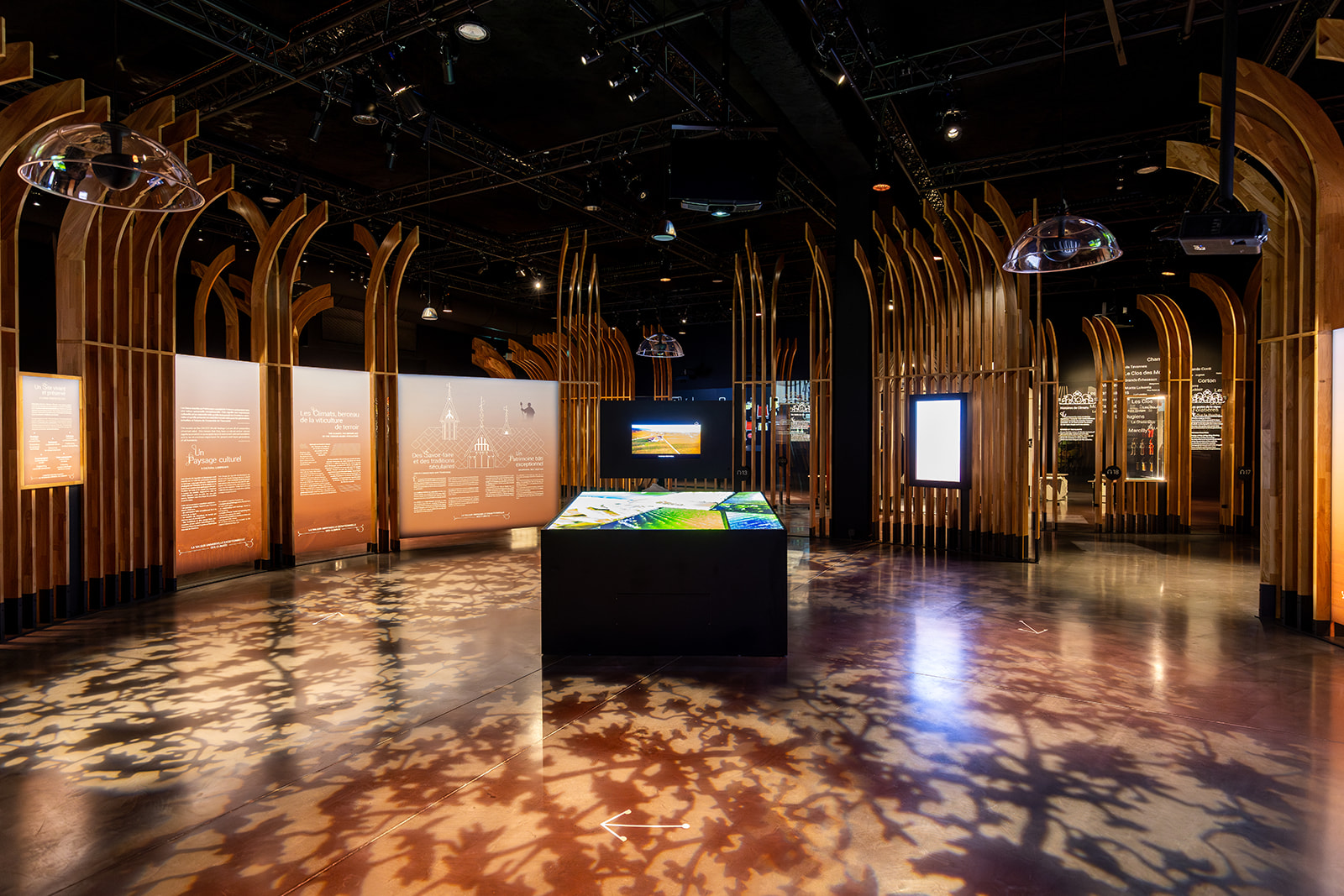 UNESCO
An area devoted to Bourgogne's vineyard Climats
Within the visitor trail, an area is dedicated to the natural landscape of Bourgogne's vineyard Climats, classed as a UNESCO World Heritage Site since 2015.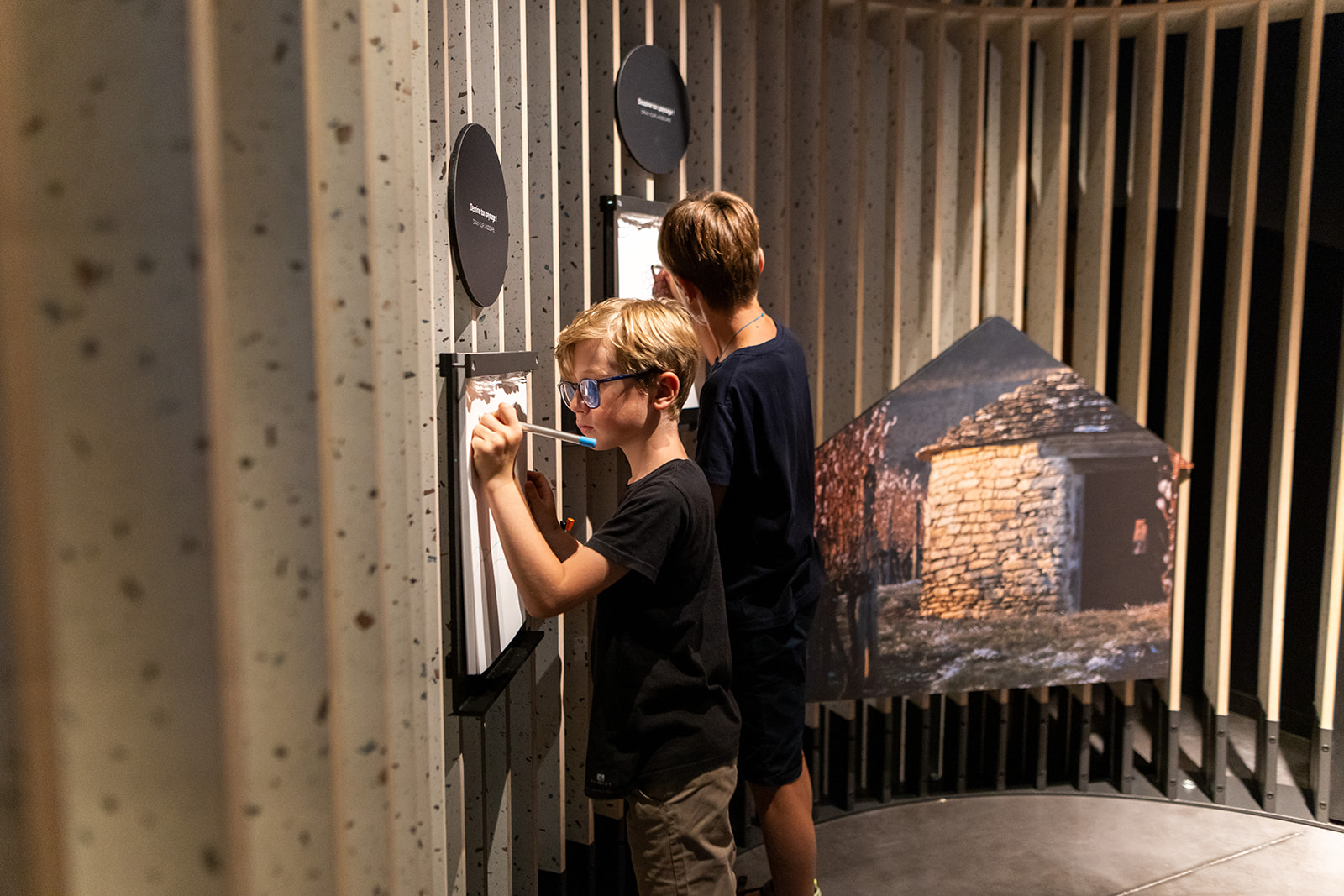 younger visitors
A visitor trail especially designed for children
A special kids route is integrated into the main trail. It sheds light on the history of Bourgogne's vineyards: the fossils, the vineyard cycle, the grapes, the animals… This route, marked out by 7 small cabottes, or vineyard shelters, will allow the youngest visitors to enjoy learning through fun, immersive, multi-sensory experiences. The route concludes with a tasting of grape juice.

The largest
The largest scenographic space in France, dedicated to the history of the Climats and wines of Bourgogne

Help with your visit
Audio-guides are available in French and English

Tasting
A tasting of wine (or grape juice) included in the ticket price

Children
A visitor trail designed specifically for children
Also discover
Having completed the trail, we invite you to prolong the experience by participating in one of our activities or by benefiting from of our various different services.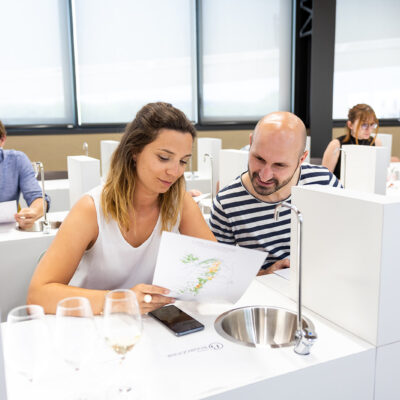 Tasting workshops
Take part in our workshops to learn the basics of tasting or hone your knowledge of Bourgogne wines.
Book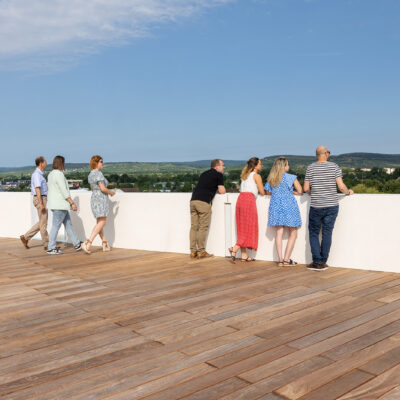 Panoramic terrace
Enjoy free access to the Cité's panoramic terrace to admire the view of the vineyard slopes.
Find out more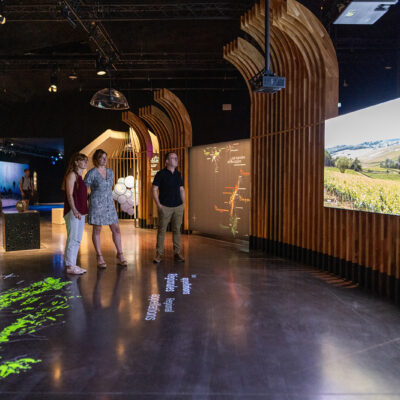 Guided tours
We offer various different guided tours: visitor trail, themed tours..
Find out more
1 cité, 3 lieux
Also discover the visitor trails in the Cité in Chablis and the Cité in Mâcon