Hit Enter or click the button to search
Discovery Bar
Les Accords
Take full advantage of your visit to the Cité des Climats et vins de Bourgogne in Beaune by dining and discovering our regional Bourgogne specialities in our Discovery Bar : Les Accords.

You will discover our selection of Bourgogne wines, by the glass or by the bottle, renewed regularly and for all budgets.
During your visit, you can also enjoy a delicious break at any time of the day, with boards of charcuterie, regional jars and local cheeses.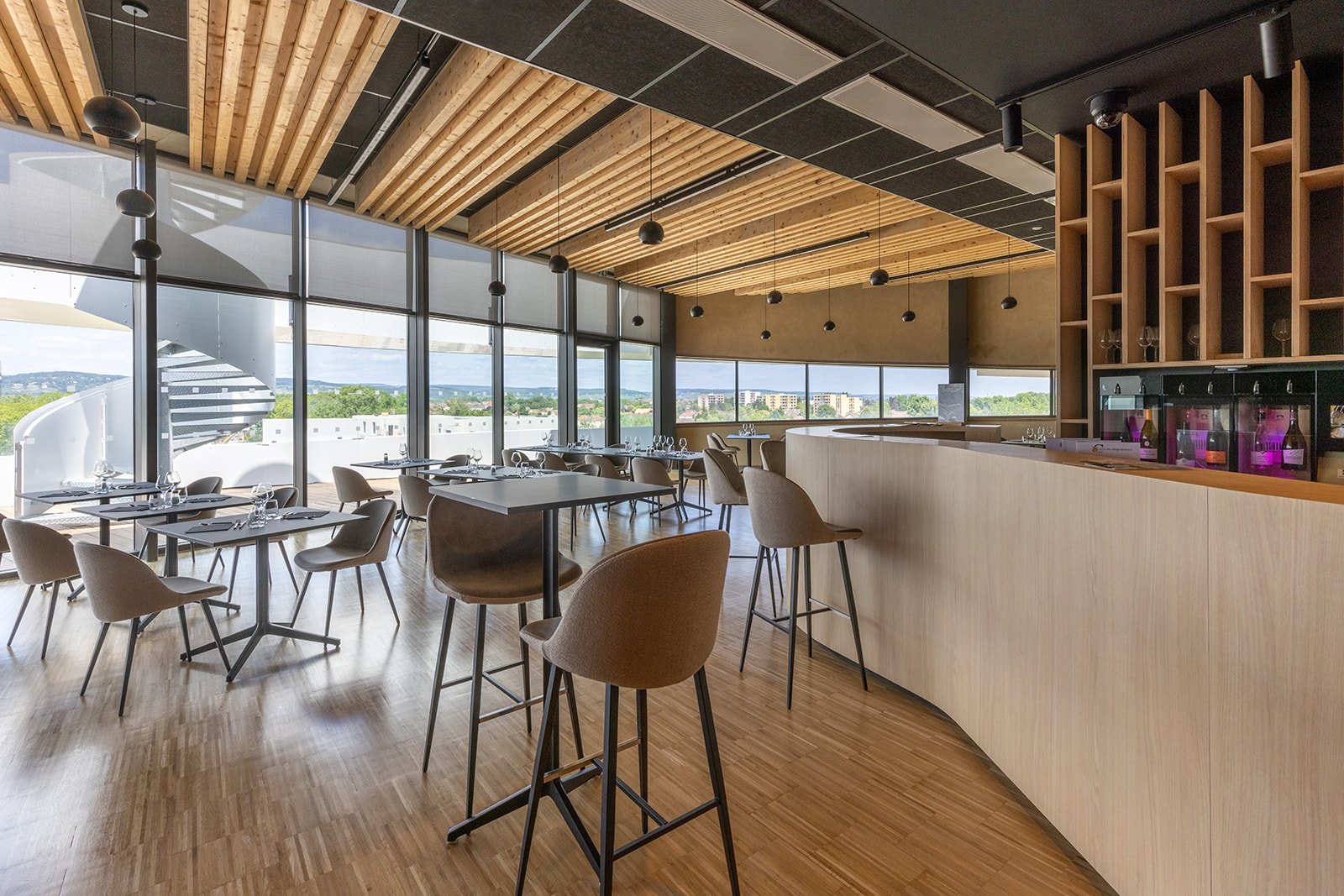 the location
On the 4th floor of the Cité des Climats et vins de Bourgogne in Beaune, the Discovery Bar "Les Accords" offers breathtaking views of the vineyard slopes.
Also enjoy the panoramic terrace for an even greater appreciation of our wine and food pairings.
A friendly atmosphere is guaranteed for your tasting experience.
OPENING HOURS

The bar Les Accords is open :
From 1st June to 30th September
Monday to Thursday – 12:00 am / 06:30 pm
Friday and Saturday – 12:00 am / 09:30 pm
Sunday – 12:00 am / 05:00 pm
The bar will be open Friday and Saturday evenings, and Sunday and Monday lunchtimes from July 7.
From 1st March to 1st May
and from 1st October to 30th November

Tuesday to Thursday- 12:00 am / 06:30 pm
Friday and Saturday – 12:00 am / 09:30 pm
Sunday – 12:00 am / 05:00 pm
From 1st December to 28th February

Wednesday and Thursday – 12:00 am / 06:30 pm
Friday and Saturday – 12:00 am / 09:30 pm
Sunday – 12:00 am / 05:00 pm