Hit Enter or click the button to search
Discover our shop area at the Cité in Chablis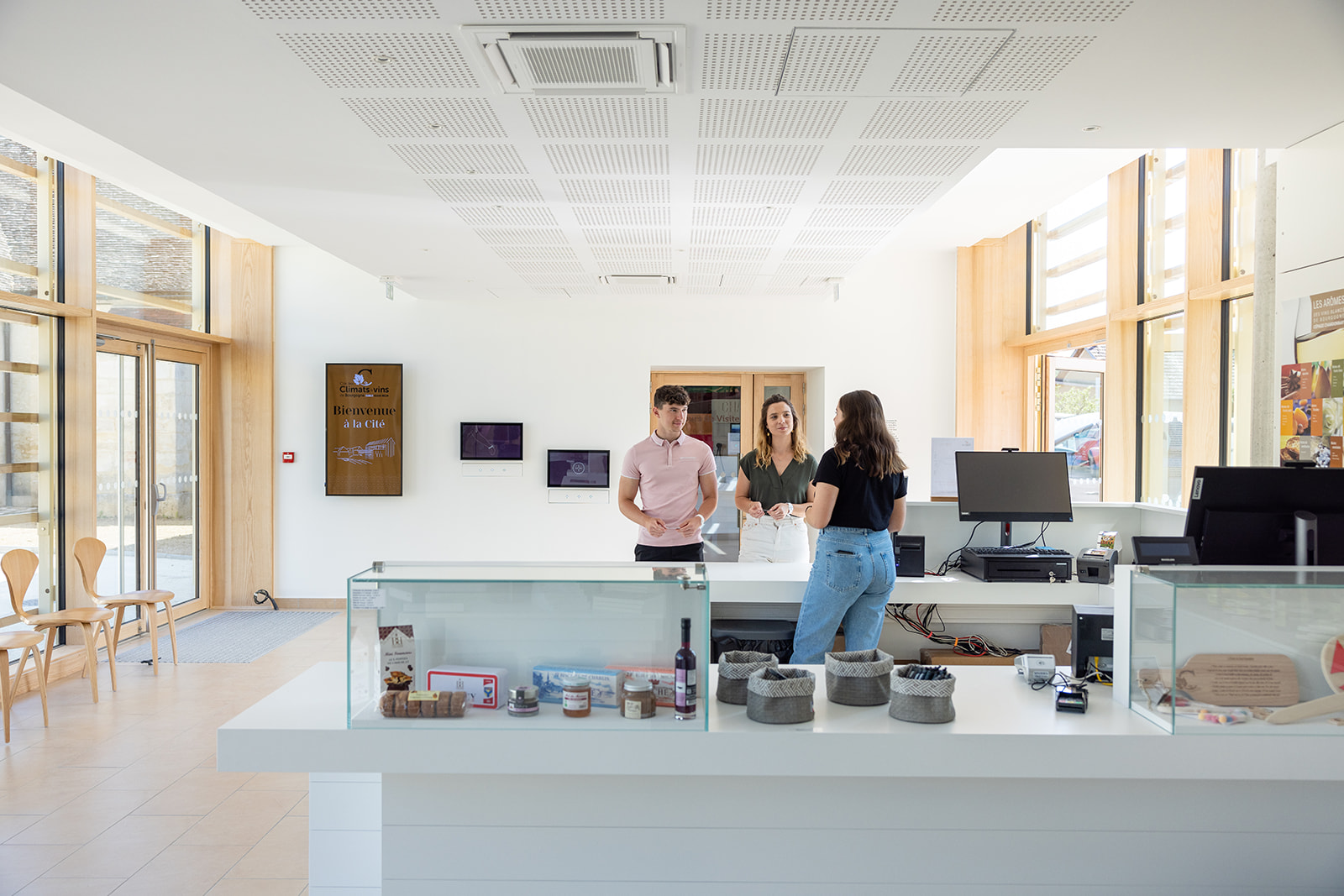 This area offers a selection of products, with an accent on local producers. The shop was designed to highlight the talents of our region and the Chablis landscape.
We work with many craftsmen, allowing us to offer you a wide selection of local products, as well as wine and well-being accessories.
Discover our selection of books on the history of the Climats, the vegetative cycle of the vine, food and wine pairings, the art of tasting…
Also available is the Cité's textile collection and a variety of accessories from the world of wine.
No ticket is required, entry is free. Find all of these products in the shop area of the Cité in Chablis, located in the building's foyer, in the contemporary wing.
3 sites, 3 boutiques
Each of our shops highlights its area's talents. Find specific local products at each site. No entry ticket is required: access is free to the lobby shop areas of the Cités in Chablis, Beaune and Mâcon.